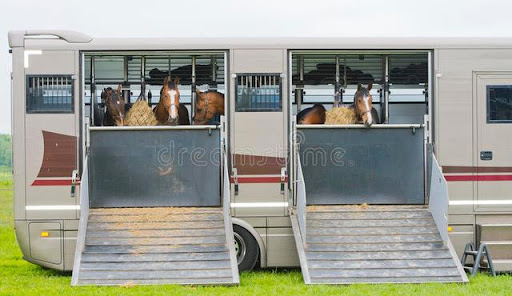 It is a fact, that besides the world needing more Aloha, the world needs more cowboys…friendly, helpful and lotsa,"Howdy M'ams" said with a smile and a tip of their cowboy hats. We learned that first-hand when moving from Maui to the "Team Roping Capital of the WORLD": Wickenburg, Arizona.
And, of course, most of the cowboys travel with their horses! If they've won a few rodeos, then their favorite mode of transportation would be a luxury equine motorhome. Many will house horses in the back in separate stalls divided by swinging gates. There's also storage for hay. Meanwhile, the cowboys and their families enjoy life up front in Marriott style living quarters.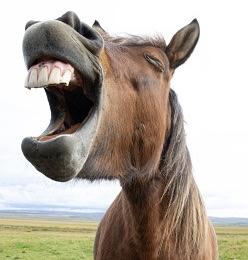 Now, to me, just knowing that your horse is in the house goes beyond hollering . . . "take off your boots" or "wipe your feet!" I remember yammering at the kids when their rooms were an absolute mess, "Do you guys think we live in a barn?" Well a rolling dude ranch is the perfect case where families do live in a barn.