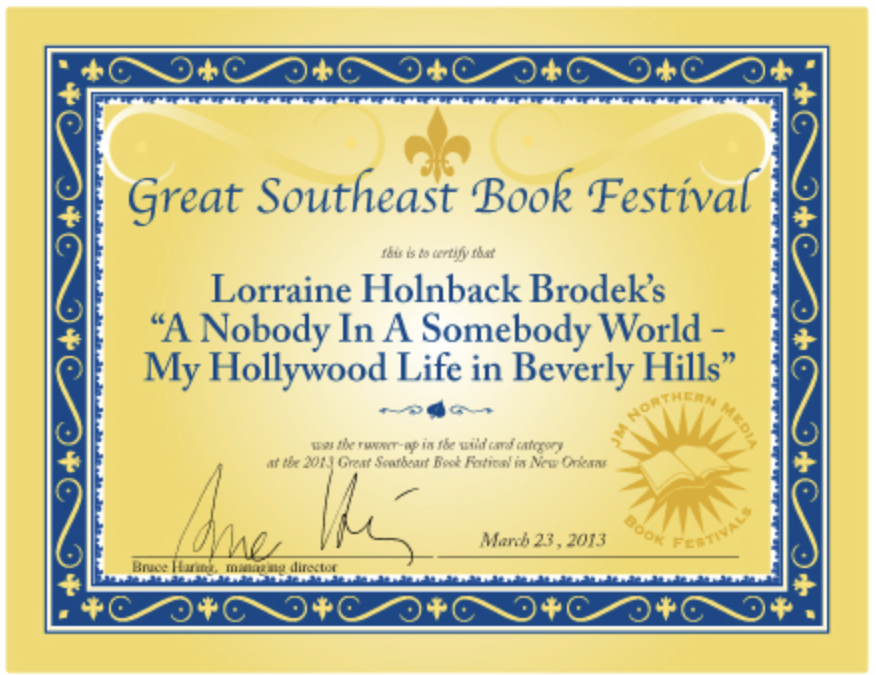 Best Book Runner-Up – Wild Card Category
Great Southeast Book Festival, 2013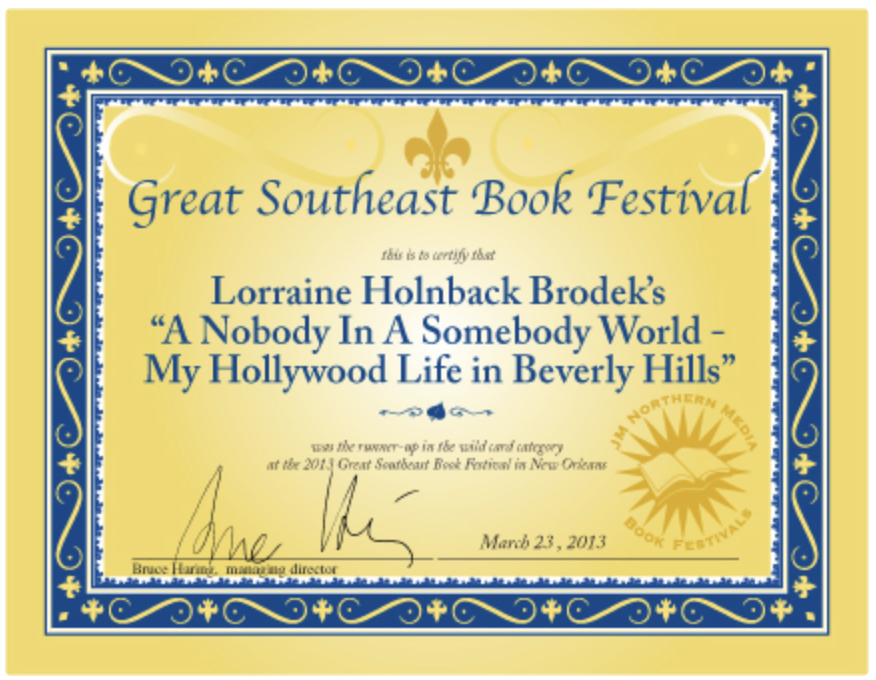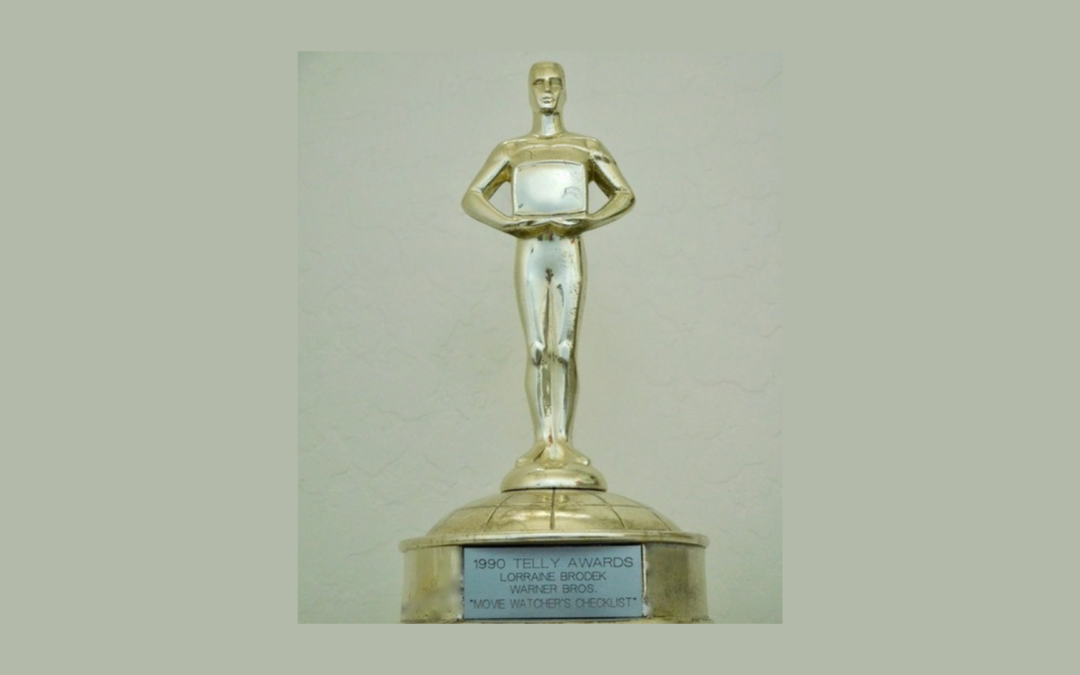 The world's largest honor for video and television content across all screens. Founded in 1979 to honor commercials made for cable & local TV, The Telly Awards has continually awarded the evolving, broad range of work being produced and showcased.
Click the images below to view a selection of the catalog.
Batman Catalog copy; © Warner Bros. Inc.
In 1990, Lorraine Brodek won for spear-heading the Warner Bros.© animated Movie Watcher's Checklist featuring Bugs Bunny & Daffy Duck which was front and center on the original Batman VHS. She has been credited with creating the Warner Bros. Catalog featuring merchandise from their movies, TV shows, music, animation and books. The "Batman Holiday Collection" won numerous Gold Medal Awards including the Catalog Age First Place Award.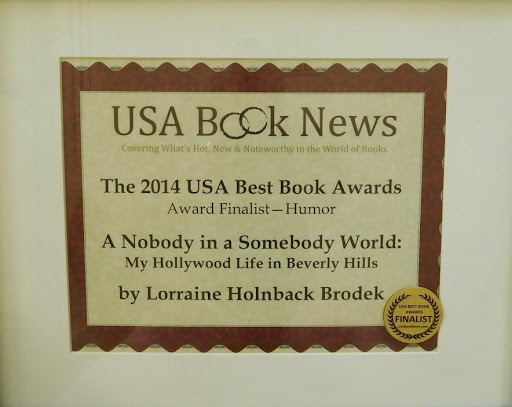 Best Books Finalist – Humor
USA Best Books Awards, 2014
The USA Best Book Awards (American Best Books) selected Lorraine Holnback Brodek's: A Nobody in a Somebody World: My Hollywood Life in Beverly Hills as the main finalist in the humor category. This is the largest book award company in the US and celebrates authors of quality books and winners in a number of categories including fiction to cooking.